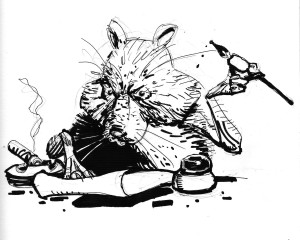 The short version:

Rat's Ass Review will accept art and poetry submissions during the following scheduled submission periods:



January 1 through February 1 for the Spring-Summer Issue, (Now Closed for 2023)
July 1 through August 1 for the Fall-Winter issue.


Rat's Ass Review accepts simultaneous submissions; however, we do ask that you notify us promptly if your work is accepted elsewhere. I will make my decisions no later than a few days after the end of the submission period, and sometimes sooner. Poems will appear in print shortly after the end of the submission period.

Rat's Ass Review does not accept material which has been published previously, either online or in print, with the exception of material which you have posted only to your own blog or Facebook page. By submitting to Rat's Ass Review you are assuring that you hold the rights to the work, and you are granting Rat's Ass Review the rights to publish the submitted work. After publication, rights revert to the author. We only accept electronic submissions.

To submit: send up to five poems as a doc or docx file to ratsassreview@gmail.com. Please include your name in the title of the document, for example Frost, Robert Three Poems RAR July 2022.docx. We only accept electronic submissions. If you really want to make me happy, include in the body of the email your brief (no more than 75 word) third-person bio and the titles of the individual poems, type your poems using Times or Times New Roman, font size 12, left justified, and don't capitalize the first word of every line as though you were writing with a quill pen.

For those women poets who have read this far, let me offer in advance this excellent advice from Kelli Russell Agodon, co-founder of Two Sylvias Press. Actually, the advice is sound for men as well as women, although perhaps this is one of the rare times when excess testosterone serves to guide one toward a good choice rather than a bad one.


Again, to submit, email up to five poems to ratsassreview@gmail.com.


The longer version: